A good recruitment strategy is critical to the success of any business. Developing and implementing the recruitment strategy can be costly and time-consuming. As per estimated figures, the average organization tends to spend about 8 to 12 percent of a candidate's paycheck towards recruiting cost.
Organizations can reduce this cost by utilizing the right technology to streamline the recruitment process. This significantly helps reduce spending on hiring candidates. Job placement agencies use Artificial Intelligence (AI) to take care of time-consuming and repetitive tasks. This can potentially help save money spent to hire an employee as well as improve the quality of recruitment.
AI is a multi-faceted technology that can assess the type of job description, conduct comparison tests, maintain a feedback loop, and analyze candidates on their qualitative and quantitative capacity. This helps optimize the talent acquisition process.
Let us take a look at how AI can positively impact and help improve the hiring process.
Prescreening Candidates
Prescreening and shortlisting candidates require attention and time when compared to other recruiting tasks. Manually processing and reading through cover letters and piles of resumes can be a tedious task. A lot of search tools are available that help recruiters to scan through candidate details to find someone who meets the specific skill set. These search tools become more powerful when integrated with AI as they can help with the individual as well as team staffing needs.
A chatbot with AI capability can be used to prescreen candidates before they interact with a recruiter. These chatbots can evaluate the credential of the candidate, provide answers to their queries, and help shortlist the most suitable applicant through these online conversations.
Scheduling Interviews
As per a survey, it takes back and forth of an average of 15 emails to schedule a single interview. Candidates can tend to grow disinterested and become frustrated when the recruitment process moves ahead slowly. This also reflects poorly on the organization and can result in the loss of a good candidate. Inefficient interview processes and scheduling can have a long-lasting impact on recruitment. The candidates with a bad experience tend to communicate their experience to others which can drive away potential candidates.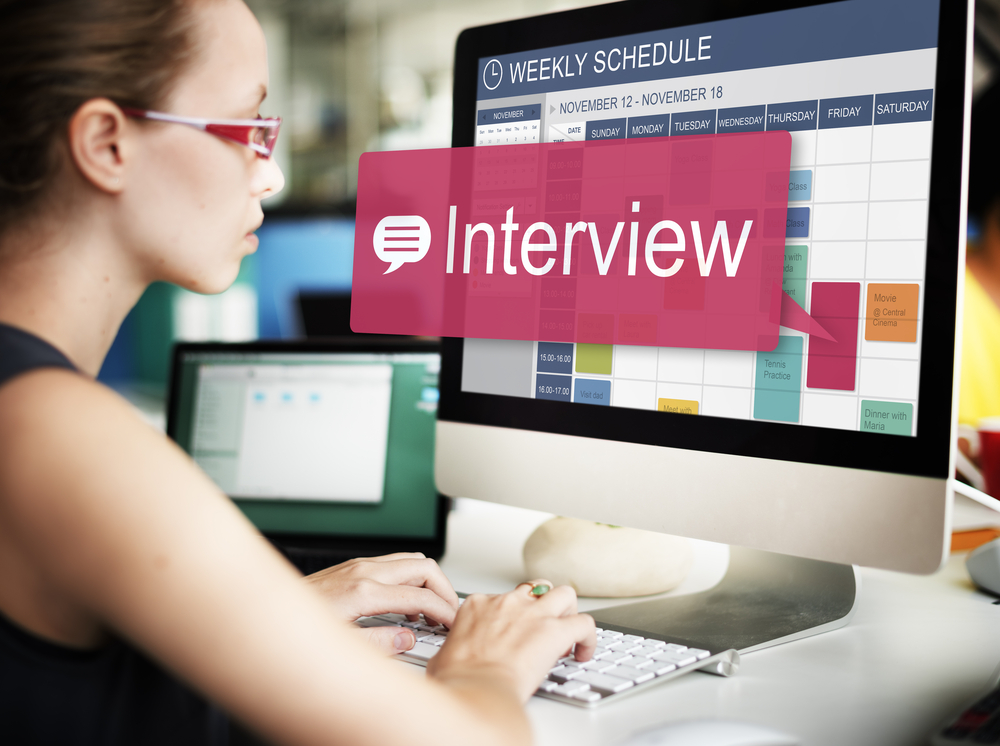 Chatbots and other AI solutions provide automated options to schedule a candidate interview. Candidates can choose from available interview timings and the AI can help reserve the time in the recruiter's calendar. Being responsive is very important, as the candidates take out a lot of time to filling the job application and creating an appropriate cover letter. Being non-responsive can reflect on the culture and credibility of the organization.
Shortlisting Candidates
A lot of recruiters feel that identifying and shortlisting qualified candidates from the applicant data pool can be the hardest part of the recruitment process. Chatbots interact with the candidates to help identify the top matches. They also help fill out any gaps in the resumes by asking the candidate relevant questions. This ensures that the recruiter is fully equipped to make an informed decision about the candidate.
Candidate Engagement
An important but mostly ignored area of the recruitment process is candidate engagement. This is also an area where AI can provide great value to the candidate and the organization. Recruiters are usually short on time and might not be able to engage candidates on a regular basis. AI tools and automated chatbots used by job placement agencies can be a great resource to engage candidates and also maintain interaction during the recruitment process.
AI can also be used to engage and build relationships with candidates who are not yet ready or available to take up the job. AI can automatically reach out to these candidates once new job opportunities come up. This keeps the candidate engaged with the organization in the long run. Whether you are looking to hire for a specific position, such as a technical architect, or for team staffing, technology like AI is poised to make things easy.
AI can analyze data on the positions hired for, the time it took to hire, the number of applicants, market data, open positions, etc. This analysis helps set expectations for recruitment and develop strategies for job roles that are difficult to fill.
Job Advertisement
Recruiters tend to spend a lot of time answering redundant questions, such as job role, role expectations, from candidates. AI can be useful in answering these questions, sometimes giving the required information even before it is asked. By evaluating prior job advertisements, AI can even recommend suggestions so that the candidates can be given adequate information about the job opening.
Recruitment has a significant impact on an organization's future. AI has emerged as a leading tool that helps save costs and shortens the recruiting timeline owing to automation. It has the ability to analyze data quickly, make predictions, and then provide decisions. Job placement agencies use technologies such as AI to streamline the hiring process and connect qualified candidates to appropriate jobs in a quick and cost-effective manner.