MRCC has been a trusted IT staffing solutions provider since 1996. We have been offering permanent staffing, contract staffing, and temp-to-hire solutions that cater to the organizational needs and career aspirations of eager job seekers. Everything we do is rooted in our guiding principle to build, nurture, and value quality relationships with our clients and candidates, and that ultimately allows us to connect the best talent with the best organizations. When it comes to IT staffing, you can always count on us to exceed your expectations! With us, you can:
Transform Staffing Experiences
Amplify Human Impact
Drive Higher Performance
Accelerate Business Value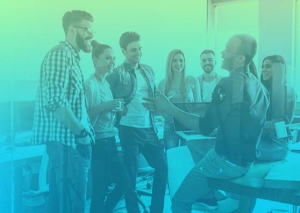 WHAT MORE WE CAN DO FOR YOU
Just connecting talent with amazing opportunity isn't enough, there's much more. We are continuously striving to deliver innovative solutions, and therefore we are perpetually on the quest for advancement. We are driven by the desire to offer much more to our clients and job seekers to ensure that their experience with MRCC will a memorable one!

OUR VISION
We envision a future where we emerge as the #1 global leader in technical recruiting and staffing solutions and to be valued as a premier trusted advisor by our clients, associates, and business partners.

OUR MISSION
Build the most respected transformation solutions company which becomes the natural choice amongst our customers, employees, shareholders and communities.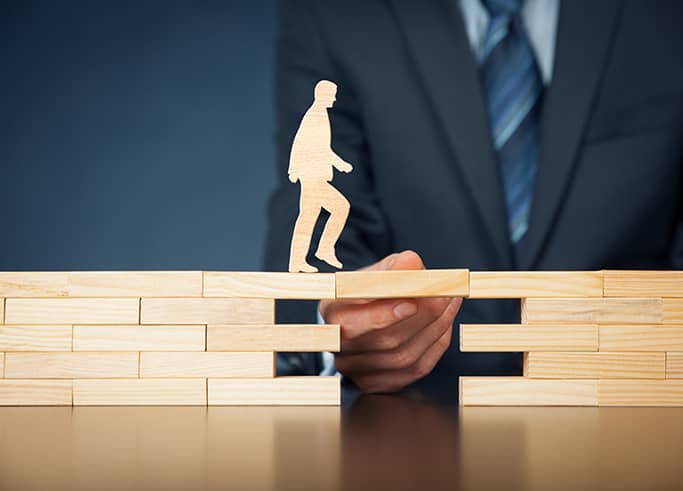 THIS MIGHT BE AN ABOUT US PAGE, BUT HONESTLY, IT IS ALL ABOUT YOU
Our commitment begins and ends with YOU! We do everything we can to sustain a conducive environment that incubates new ideas and delivers meaningful solutions that help our clients and aspiring candidates succeed every time. Whether you are on the lookout for an amazing job or you need great talent we can connect both as and when the need arises!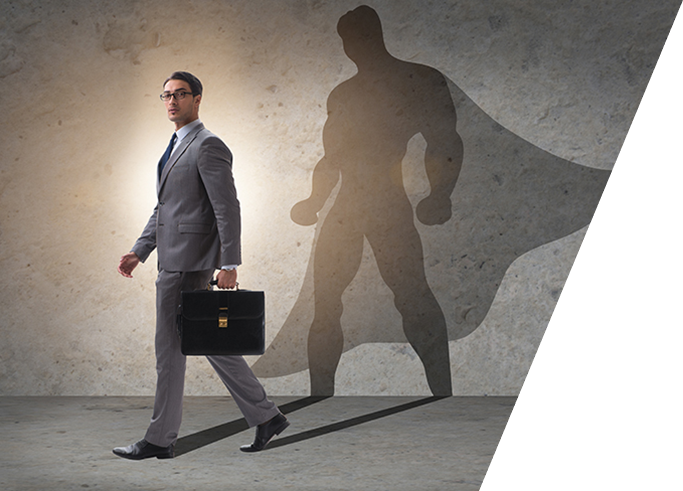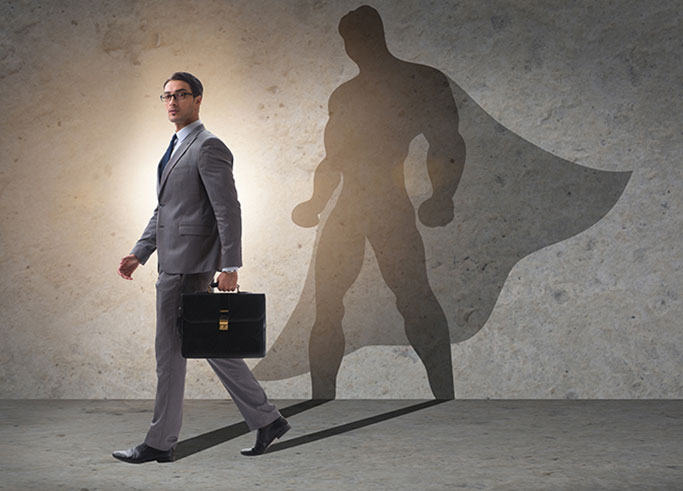 No matter who you are, where you are or, what you need, we can connect world-class organizations with world-class talent. People today prefer to work in independent ways— be it temporary, contract, freelance, or as gig workers— mostly to gain professional experience and advance their careers, while retaining the flexibility to pursue their passions. For employers, it becomes essential to embrace this modern way of working. Therefore, rethinking their talent strategy becomes an important task that needs to be undertaken. That's where we come into the picture. We help you ditch the age-old method of thinking and talent hiring, and we create innovative staffing solutions that enable you to stay ahead of the competitive curve.
Anil Shah

President/CEO

X

Anil Shah

President/CEO

Anil Shah is the founder and President/CEO of MRCC. As a firm believer that building a successful institution is highly dependent on forging result-oriented partnerships and creating new knowledge, his extensive experience has steered MRCC to ride the waves of the changing digital landscape. Through several valuable joint ventures and august partnerships, he has guided MRCC to emerge as a global leader in simplified transformative solutions that have helped organizations enhance their people, processes, and technologies.

Anil holds a master's degree in Computer Science from the University of New Haven, CT. He began his career as a software developer who developed trading systems. Anil has worked as a software engineer who has developed many applications and lower-level networking systems. The last job he held before founding MRCC was with DEC (Digital Equipment Corp). MRCC started as a software project development company, and later it developed into a global corporate learning, educational publishing, technology, and IT staffing solutions provider. Anil credits his success early on to his UNH professors and later to many colleagues, managers, and clients who required the best of him.
Outside MRCC, Anil can be found immersing himself in several philanthropic activities. He has helped run entrepreneurial workshops for community-based as well as educational organizations. He is a trustee of the Kutchi Jain Foundation (KJF) that provides housing to 2500 underprivileged families in Mumbai, India. He is a board of governor at the University of New Haven, Charter member of Tie-Boston.

His pioneering spirit has inspired many to never lose sight of the big picture, and he aims to nurture the next generation of leaders in the ideologies of symbiotic growth so that every individual aspires to play their part to affect a small change that will eventually lead to an exponential effect. His efforts in delivering transformative solutions have shaped the course of the organization, and it is the reason that today, MRCC is emerging as the number 1 simplified IT solutions provider in the world.

Deeptanshu Tiwari

Chief Operating Officer

X

Deeptanshu Tiwari

Chief Operating Officer

Deeptanshu Tiwari is the Chief Operating Officer at MRCC. He has a track record of driving enterprise-wide transformation through extensive analysis and focused execution. As a zealous results-driven professional who believes in staying calm throughout the process, he is responsible for running the day-to-day business operations, shaping the company's strategic agenda, and aligning priorities across the MRCC executive leadership team. Identified as a seasoned sales executive, a polyglot of the learning business, a leader, and an architect with a core focus on business development, strategic business planning, product concept ideation, market penetration, and operational and delivery management, he focuses on bringing continuous innovation to clients through transformation initiatives and market value enhancements. With over 15 years of industry experience, Deeptanshu's influence is wide-ranging. As a result of this experience, he has developed a unique ability to navigate complex organizational challenges and incubate new business ventures. With a proven track record of increasing profitability and productivity from the operations point of view, he passionately strives to achieve impeccable standardization and centralization of workflows and establishing benchmarks to achieve unparalleled quality and timely deliverables. Deeptanshu studied Marketing at the Institute of Management Studies- IM Banaras, Hindu University. He joined MRCC in 2019 and was Vice President for Business Solutions and Operations at his former company.

Raj Chittoor

Vice President, Staffing Business Development

X

Raj Chittoor

Vice President, Staffing Business Development

Raj Chittoor is the Vice President of Staffing Business Development at MRCC. In his role, Raj leads the Secondary Staffing Division of MRCC. His understanding of market demand on the current, new, and emerging technologies enables him to provide subject matter expertise and guidance to the consultants. This helps accelerate their technical skills and leverage their talent in new project assignments thus enabling them to stay ahead of their peers.

Raj is a technology veteran with more than 30 years of experience in the information technology industry. For more than 16 years, he has played an instrumental role in stimulating the secondary staffing market of MRCC. He understands the evolution of the IT Human Capital Market and has effectively contributed to talent retention and customer satisfaction.

Subhash Chittoor

Director of Talent Acquisition

X

Subhash Chittoor

Director of Talent Acquisition

Subash Chitoor is the Director of Talent Acquisition at MRCC who spearheads the recruitment division for both onshore/offshore projects. Having a technical background has helped him discuss project requirements with clients in a more detailed manner and has enabled him to provide the best resources or solutions depending on client needs. With an eye for detail, he has been instrumental in hiring a core group of recruiters for the team and backing them to deliver. Complete transparency with both the engineers and client managers has been the key to his success. He has always put company goals above his own and is a firm believer in the notion that if the company does well, then everything else will follow.
Subash earned his degree from Gulbarga University. He has been with MRCC for more than 22 years supporting its staffing division.
Outside of MRCC, Subhash devotes his time to volunteering at a local temple and indulges in watching different food videos and simultaneously experiments with different versions in the kitchen.
JOB SEEKERS
Need a New Job? That's it…We got 1000s and it is easy to apply too.
EMPLOYERS
Need the Best Talent? We've got 1000s and they couldn't be easier to find.